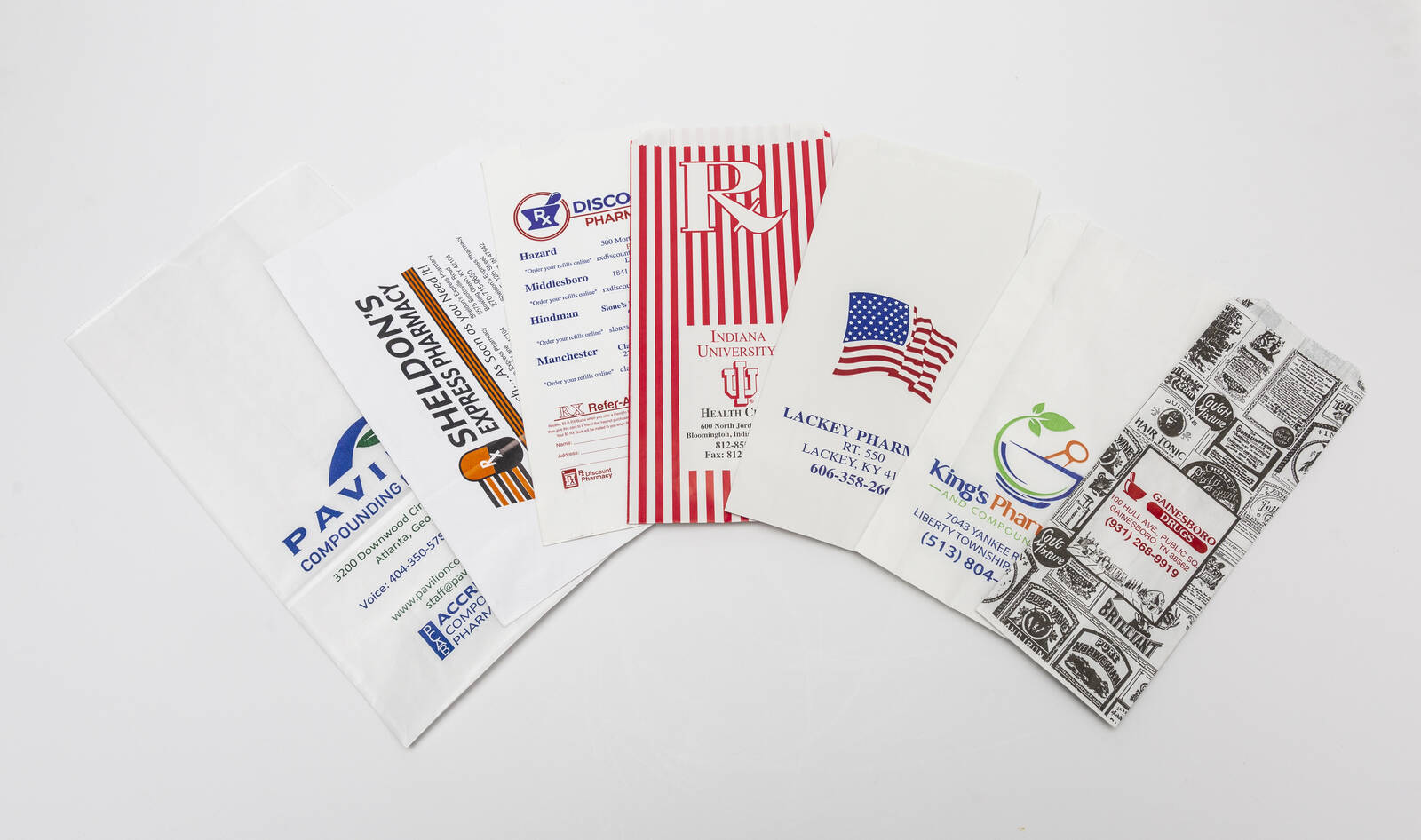 Elevate your brand, beyond your walls
Samuels Products manufactures a variety of stock and custom bags used by pharmacies, hospitals, veterinary clinics, and more. Showcase better branding and offer your customers a consistently great experience with thank you, holiday, or custom bags. Choose from our wide selection of predesigned bags or create your own with our customizer tool.
Custom Bags
Include your store's name, logo, and contact information on your custom bags to enhance brand awareness.
Thank You Bags
Thank your customers as they walk away with their prescription with an attractive "Thank You" bag design.
Apothecary Bags
Give a nod to the origins of the pharmacy profession with these charming Apothecary bags.
Old Time Bags
Get nostalgic with our old time prescription bags, printed on all sides with vintage graphics.
Holiday Bags
'Tis the Season to show your holiday spirit with festive designs and colors.
Bubble Bags
Protect fragile items in these cushioned, durable, lightweight bags.
Recloseable Bags
Clear, seal-top recloseable bags for storing and displaying pharmacy products.