The supplies you need to support your pharmacy
A single-source supplier for pharmacy labels, prescription bags, and other packaging needs. We're as dedicated to hometown pharmacy success as you are.
Shop our products
We are your source for a complete lineup of vials, caps, labels, unit dose and multi-dose pill cards, and a wide variety of Rx bags.

Operating independent pharmacies can be challenging.
Independent pharmacies are experiencing a wide range of difficulties, from staffing issues to intense competition. At Samuels Products, we make your job easier by providing all of your pharmacy labels, prescription bags, printing, packaging, and supply needs.
Hurry! Limited Holiday Bags Available – While Supplies Last!
Missed out on our initial Holiday bag shipment? Great news! We've just uncovered a few extra cases in our inventory. Place your order by 12 PM Eastern Time, and we'll ensure your festive Holiday bag is on its way to you on the same day.  Explore our Holiday bags and make your order today.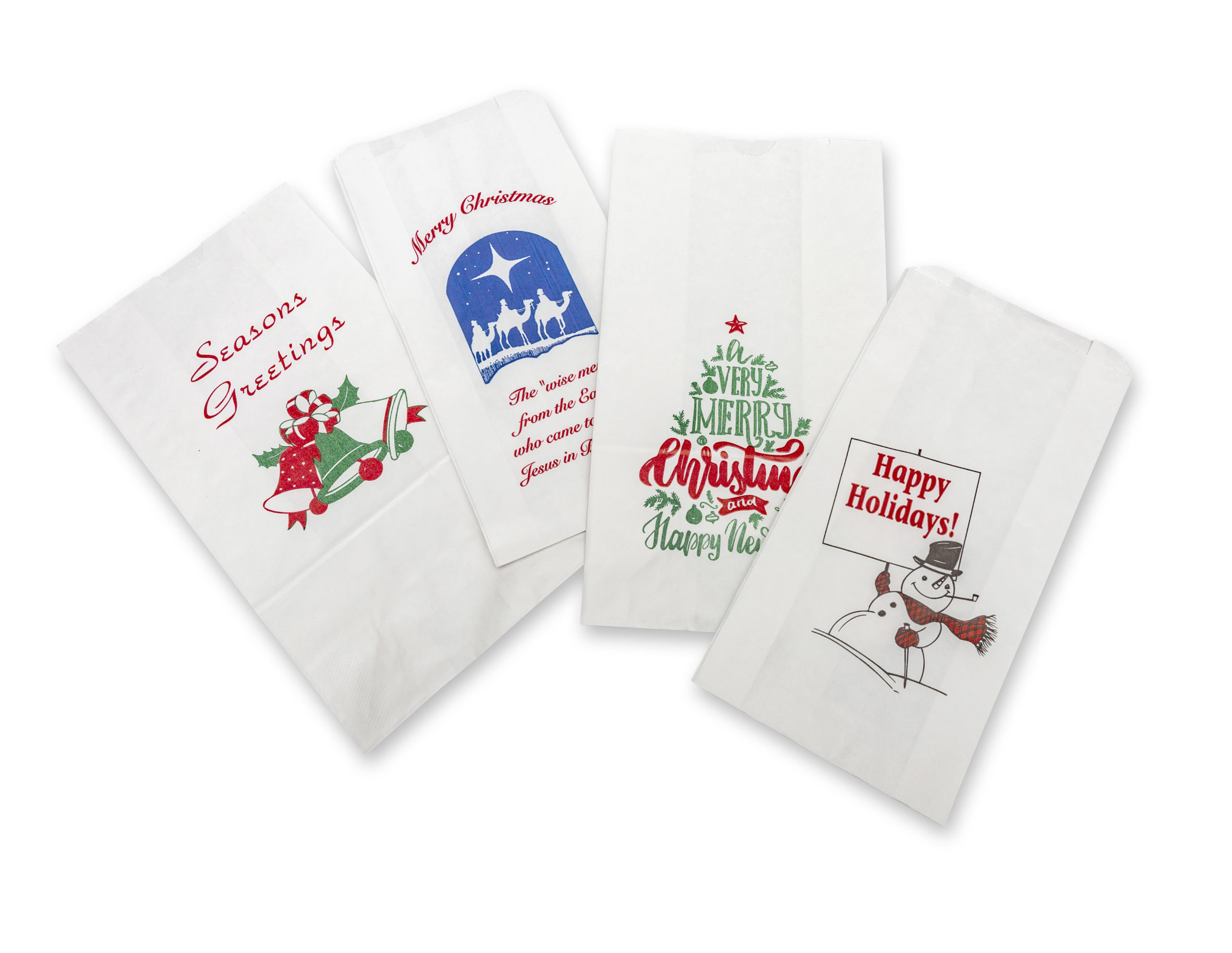 Pharmacies are constantly innovating new ways to serve customers.
So are we.
From mail-order to central fulfillment, closed-door pharmacies, and more, we're ready to work with your specific business model. We're proud to work with a wide range of pharmacies, unique businesses, and related markets.
For decades, we've served:
Closed door / mail order pharmacies
Public health agencies
Independent pharmacies
Nursing homes
Hospitals
Veterinary offices
Commercial operations
Keep your shelves stocked (simply).
We're here to make it easy for you to serve your customers well.
Reach out to our team. We've been working in this industry for years, and we can consult based on your specific needs.
Check out our growing catalog of high-quality products, and get everything you require (all in one place).
Enjoy increased efficiency, simpler processes, and the ability to truly be a one-stop shop for your customers.
"Advanced Medical Group has been working with Samuels Products for 10 years, and in that time, we have expanded to five pharmacies in Georgia and South Carolina. Samuels Products consultative team ensured our stores were always well stocked as we expanded. They helped us convert from laser to thermal printing and with our label design. Samuels Products is our one stop shop for all our labels and pharmacy packaging supplies."

"We have worked with Samuels Products for over 10 years and that is credited to their outstanding sales representative. Samuels has been our single source for labels and utilizing their Print and Hold Program has saved us time and money."
Don't know where to start? We've got you covered.
After generations serving the pharmacy industry, our team knows what a pharmacy needs to succeed. Reach out today, and we'll discuss the specific requirements of your pharmacy.
Ready to be a distribution partner with us?
As we grow, we're seeking relationships with successful distributors. If you're interested in partnering with us to serve customers nationwide, reach out today!